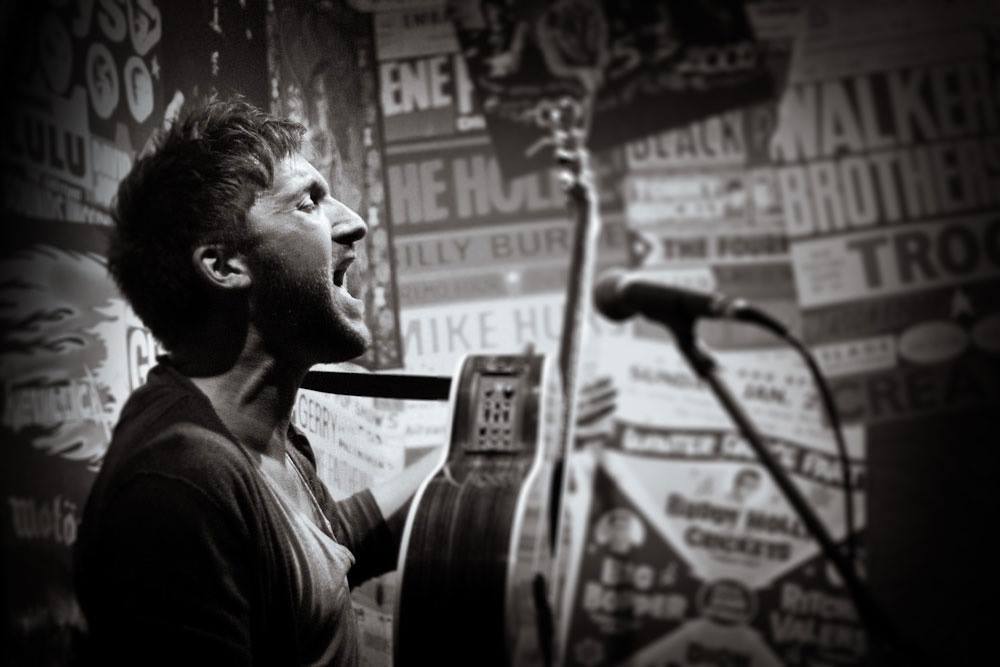 Antonio Lulic (UK) // Live in der Gotthard Bar
25.01.2018, 20:00 - 21:30
Born and raised in the North of England, son to a South American political exile, Antonio Lulic is a singer-songwriter whose powerful lyrical style combines with a rich, deep vocal tone and deft guitar expertise to deliver uniquely soulful, passionate and uplifting songs. Since the release of his debut EP, 'Becomes Unstoppable', Antonio has toured relentlessly, imbuing his performance with a confidence and sureness unbecoming of his age.
Having showcased at the prestigious SXSW Music festival in Texas, and opened for Ed Sheeran on sold-out tours of the UK, USA and stadiums around South America, his concerts have drawn comparisons from Frank Turner to Bruce Springsteen, and earned him sudden and abundant support from thousands of fans across the globe.
With the release of his EP – Son – in 2015, BBC Radio 1 producer Thomas Coxhead named him 'a simply incredible songwriter' and R2 magazine claimed 'Lulic delivers at the highest level – 4 stars'. It hit number 12 on the iTunes Singer-Songwriter chart.
His forthcoming EP – Departures – coming Autumn 2017, is his most eagerly anticipated yet, seeing him evolve from singer-songwriter into frontman, leading his band into rousing, jubilant, anthemic and political new territory.
«Wonderful» Clare Balding, BBC Radio 2
«A simply incredible songwriter» Tom Coxhead, BBC Radio 1
«Lulic delivers at the highest level» ★★★★
R2 Magazine