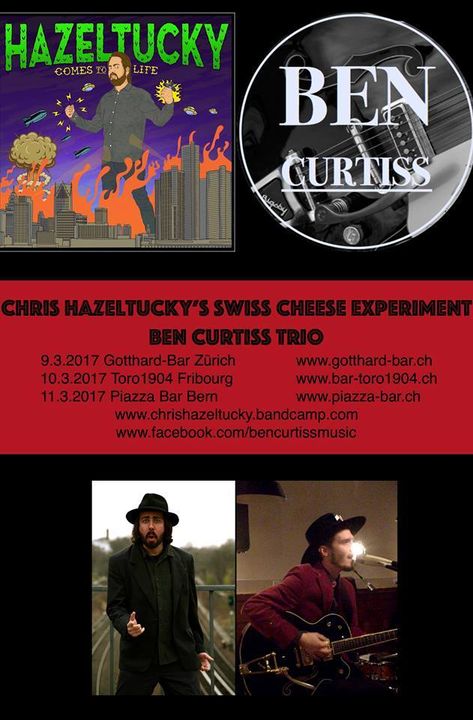 Ben Curtiss / Chris Hazeltucky – Live
09.03.2017, 20:00 - 22:00
show 21.10 / free entry, collection!
Line up:
Chris Hazeltucky & Ben Curtiss: Voc/Guit
Tommy Spade: Doublebass
Deke Revealed: Drums
With strong musical identity to the Detroit scene, where his spirit was claimed to be from,
came to exist the alter ego of "Chris Hazeltucky". A descendent from a Kentucky family who
did "modern settling" in Hazel Park, Detroit, since it was cheaper then a car… Since there
were no neighbors, wondering animals hang around what is called the Hazeltucky ranch.
With a mysterious and dark humored personality, vigilante spirit, uplifting and downer love
songs and battle chants, he wishes for a peaceful world. Hazeltucky also announces his
songs in a way that brings the public to interact in the concert.