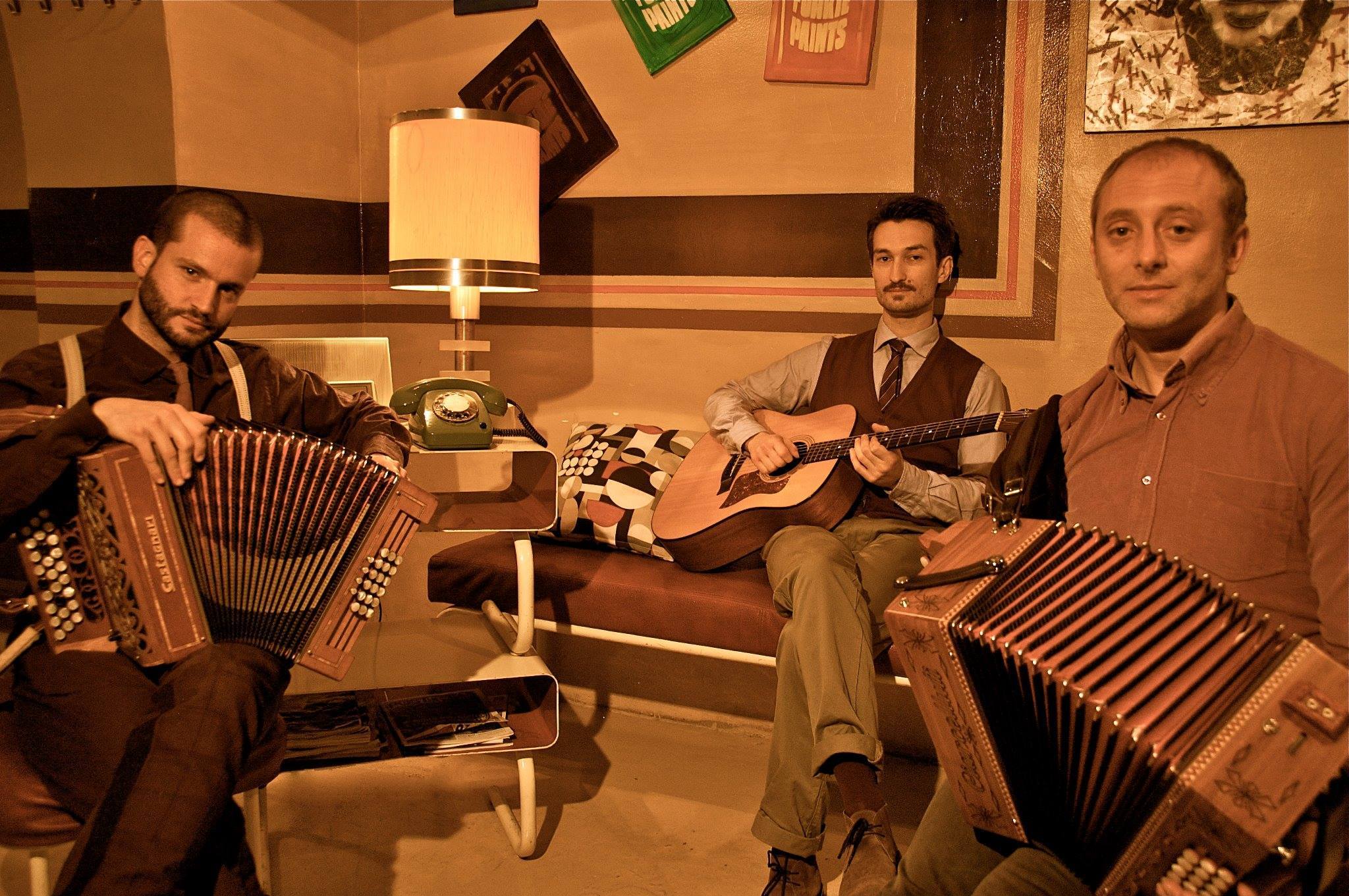 Blue Reed (Italia) Live
27.11.2015, 20:00 - 03:30
A musical and human encounter of three players with different backgrounds and different styles. The three italians bring into being an original music that ranges from Jazz to Folk, slightly influenced by other styles such as Reggea, Latin American, up to French «calse musette», Irish «jigs» and American standards. Listeners are taken on a unique trip of overflowing energy, sweetness and a «permanent laboratory» of sounds, enabled by their compositional work – modern and original sonorities mixed with classic metric canons and accurate studies of tradition. Music that gratifies and entertains the most careful audience such as the legs of the most tireless dancer!
On youtube:
https://www.youtube.com/watch?v=n3 aNvMcfBA
Or soundcloud:
Wir freuen uns auf einen tollen Abend mit energiegeladener Musik von unseren Frattelli di Roma!