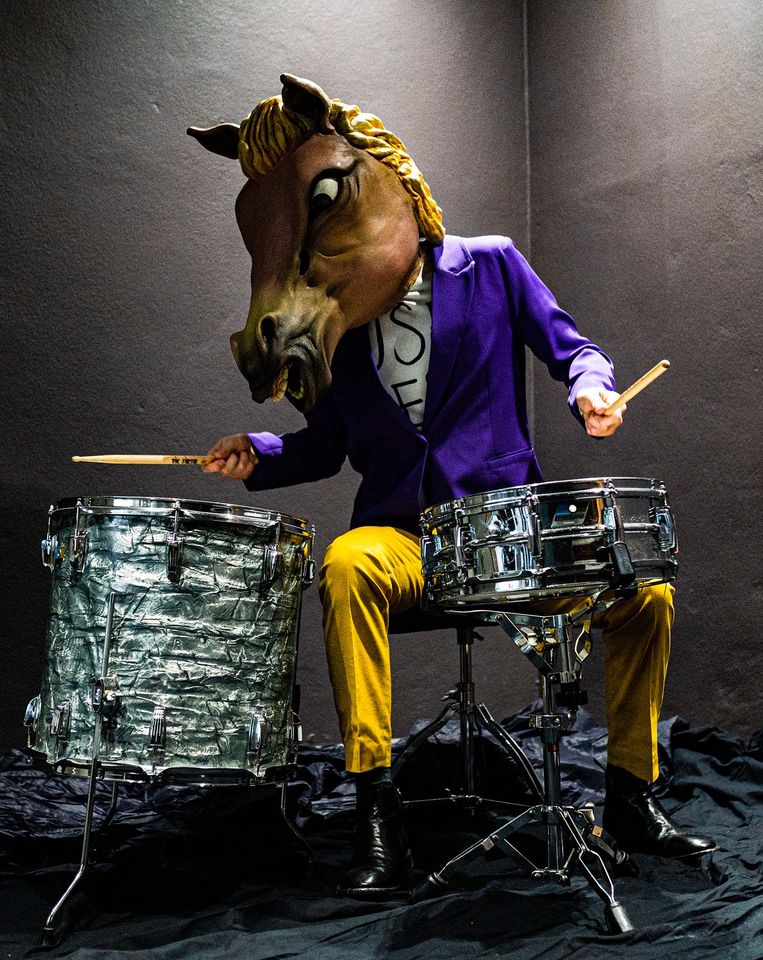 Live: One Horse Band
13.10.2023, 21:00 - 23:00
Someone says he's half beast and half man, son of a thunderous crash between lysergic hallucinations and brutal reality, a psycho race to a tragic end.
The truth is ONE HORSE BAND happens to be the loudest one man band on Planet Earth, standing on the verge of human abyss with his unique blend of alternative rock, post-punk anger and raw blues reminiscence.
Based in Milan, Italy, he self recorded his first album Let's Gallop! in 2017 and got involved in a never ending tour through Italy and Europe, building his solid reputation and constantly improving his incredible live show.
In 2018 he wrote his sophomore album Keep On Dancing, entirely produced by the legendary Jim Diamond (The White Stripes, The Sonics, The Dirtbombs), recorded at Outside Inside Studio in Italy and released by Area Pirata in 2019.
In late 2021 he travelled to Canada and started working on his new record with Dave Schiffman (two times Grammy Award winner and known for his long time collaboration with Rick Rubin) at Dreamhouse Studios in Toronto. The new album, USELESS PROPAGANDA, is released in April 2023 via Go Down Records, anticipated by a few single releases, leading up to the full record.
Through the years One Horse Band has constantly overstepped every barrier in the one man band niche, destroying cliches and proudly embodying both animal's wilderness and brittleness of human nature.
Someone
***
Bar: 17.00 Uhr
Show: 21:00 Uhr
Eintritt frei (Kollekte)
Die Kollekte ist für die Band. Wir empfehlen einen Beitrag ab 15.– pro Person.
***
Useful links: