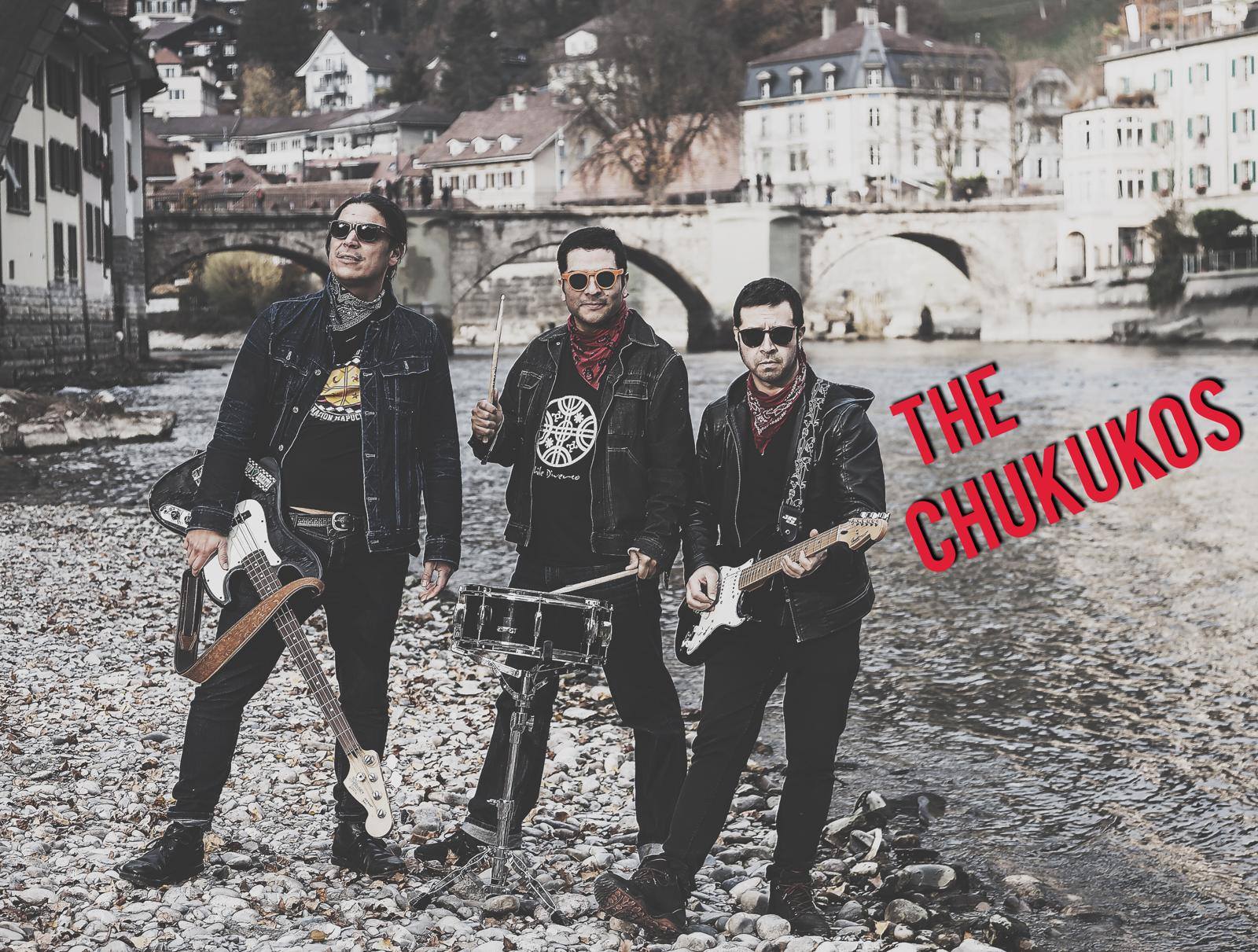 Live: The Chukukos (CHL)
02.05.2019, 19:00 - 20:30
LIVE: THE CHUKUKOS (CHL) / Donnerstag, 2. Mai / Show 21 Uhr / Eintritt frei (Kollekte!)
***
Vickynga Music & ECHO PRESENTAN:
The Chukukos – Deep Latin Surf Attack are ancestral inhabitants who emerged from the jungle but migrated to the coasts in search of the best waves and more generous suns. Barracuda Gonzales, Mono Abisal and Jaguar Odin, stroll by new and old melodies, and dizzying rhythms, to make hearts jump and feet move under the influence of the spirits from the sea. Emerged in the extreme south of Latin America and influenced by instrumental music, surf, garage, psychedelia and cumbia, this reverberating mix leaves no one indifferent, but it puts you to crawl in search of more. In 2018 they have been presenting their first album «Deep Latin Surf Attack» in Europe, which was produced and recorded in Santiago de Chile in 2017.