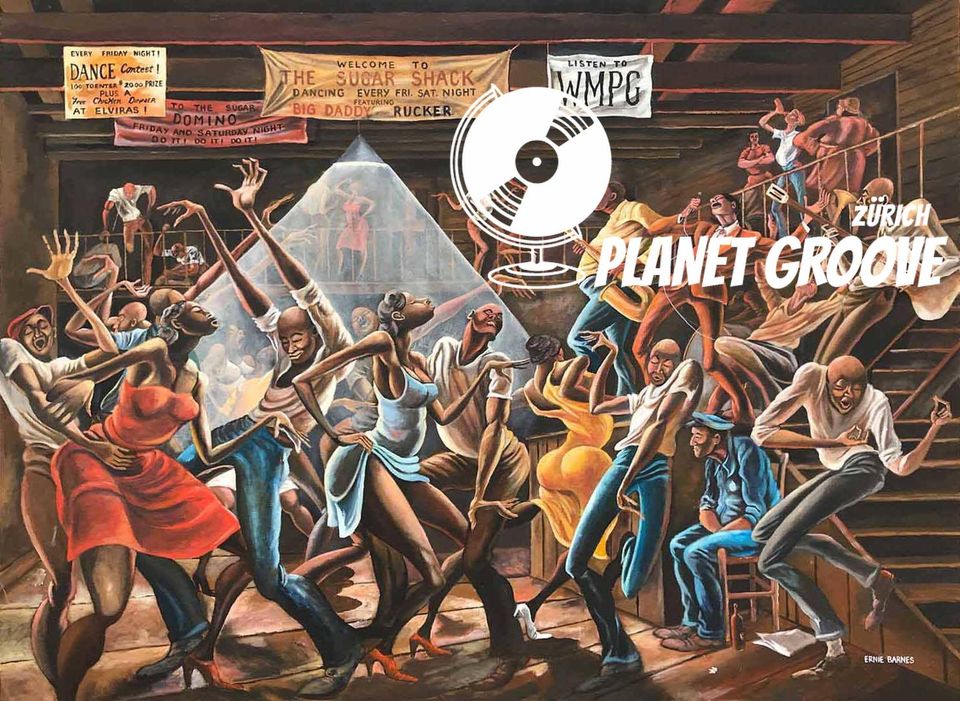 PLANET GROOVE «GoesHard»
24.09.2021, 23:00 - 04:00
PLANET GROOVE «GoesHard» !!
Planet Groove Zürich spielt mit 4 Vinyl DJ`s die ganze Nacht Party tracks
vinyl only!!!
LINE-UP
23:00-00:00 Truckdriver
00:00-01:00 aka Big Love
01:00-02:00 Burnski
02:00-03:00 Mike Terranova
03:00-04:30 B2B
OUTWEAR X PLANET GROOVE ZÜRICH
www.outwear.org
the Outwear Nightlife Music Project PLANET GROOVE ZÜRICH Events brought to you by great record collectors and vinyl djs from vinyl lovers to vinyl lovers.