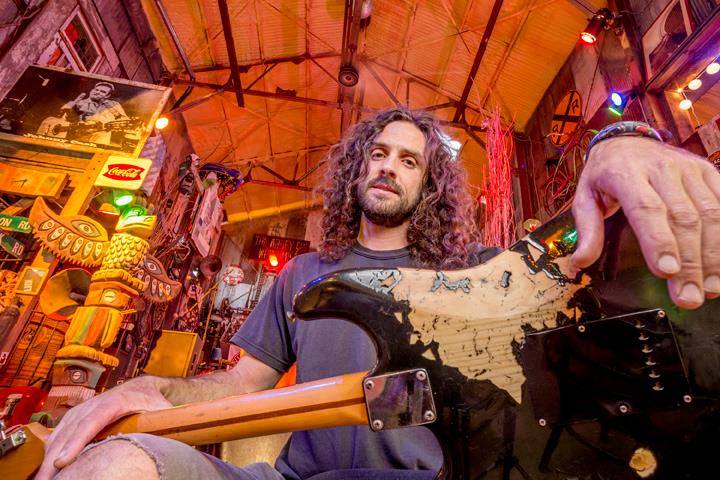 Shake it like a caveman (US) Live!
24.11.2015, 19:30 - 20:00
Shake it like a caveman is no stranger to the highway. He's a one man band dance party, thrusting somewhere between poolside film scores and early American work songs. Sonic and Visual dynamite that makes you move that thang.
"Rock Et Sauvage" Elle Magazine Paris, France
"A Sexy Trance Inducing Experience" The North Coast Journal Humbolt County, California
"Electric neo-blues & amped-up disco porn grooves" The Philadelphia Examiner
"Authentic broken down no messing proper sounding old school blues that is good for your soul." Organ- London, England
On youtube:
Wir freuen uns riesig Shake it like a caveman erneut im Gotthard zu begrüssen! Kommt vorbei und erlebt eine Show!
Die Gotthard Bar shaked like a caveman!